Gas Composition Correction with the dew point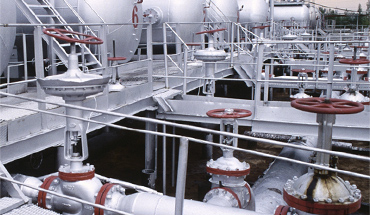 Designed and implemented the water - natural gas equilibrium thermodynamic model based on Helmoltz free energy equation of state standardized as MR-113 in the Russian Federation used for real time correction of the natural gas composition based on water dew point. The model is run by Emerson field flow computers used by Gazprom, Lukoil and Rosneft.
Well head gas composition is corrected based on the actual dew point, and the gas flow and energy rates are corrected as well.